Events refined to the very last detail
Sophisticated detail, intelligent solutions and luxury. That's exactly what the Mercedes-Benz brand is all about, and those are also synonyms for the refined and polished events we organize for them.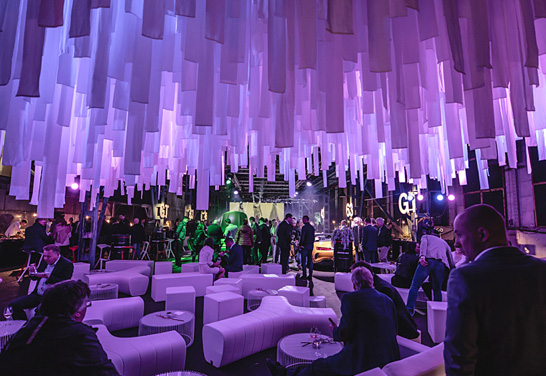 Stylish car launches
Every round anniversary deserves a magnificent celebration. And that is exactly what we did for the 50th anniversary of the German brand AMG, which focuses on sports and racing modification of Mercedes-Benz cars.
Our spectacular event was for the launch of the new Mercedes-Benz AMG GT and GTR models. And because we like to connect the incompatible, we decided to organize the event for two hundred VIP guests in the industrial Pragovka hall in Vysočany. Thanks to the original stage design and luxurious interior installation, the place became a unique space that accented the exceptional character of Mercedes-Benz cars.